J's Witnesses Strike Again in Door-to-Door Campaign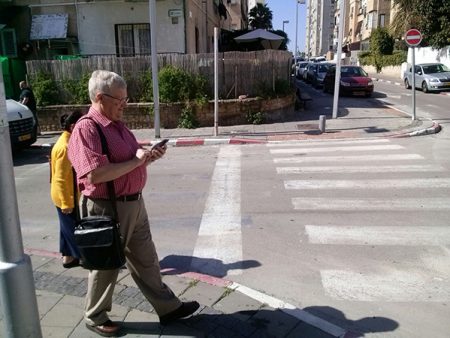 J's Witnesses are conducting an Israel-wide campaign, knocking on doors and asking homeowners to allow them in for a discussion on "the meaning of life."
So far, Yad L'Achim activists have encountered these missionaries in Jerusalem, Tel Aviv, Rechovot, Bat Yam, Holon, Yehud, Netanya, Yokneam and Teverya Illit, but the list of cities grows as the anti-missionary organization's hotline continues to receive new complaints every day. The callers, Jews from across the religious spectrum, are outraged to have their homes violated by J's Witnesses.
Others weren't home when the missionaries called but were accosted by the spiritually poisonous material left at their doorsteps, signaling the campaign's intense desire to reach as many Jews as possible.
Based on eyewitness reports from the field, the missionaries arrive in teams of three, comprising two foreigners and one Hebrew-speaker. They also frequent shopping centers and other crowded areas, loading up stands with missionary material that they distribute to passersby.
Yad L'Achim, which beefed up its manpower in advance of the campaign, dispatches activists in response to every call that comes in on the hot line. The activists canvass the neighborhood, warning residents to be on the alert for the missionaries. Before long, the missionaries give up and move on, realizing that they've been found out.
This week, Yad L'Achim stepped up its campaign, putting up billboards in cities around the country, distributing flyers and placing advertisements warning residents of the missionaries' efforts. Flyers titled "You've Been Targeted," in Hebrew and Russian, warn residents of the missionary campaign being conducted in their area and call on them not to be lured by the sweet-talking missionaries. They are urged to immediately notify the Yad L'Achim hotline of any approaches.
Yad L'Achim's field coordinator, Harav Binyamin Vulcan, said that activists are heartened to see, once again, the extent to which Jewish hearts pound strong among Israelis of all stripes, and the appreciation they feel toward Yad L'Achim for its efforts to protect Am Yisrael from spiritual enemies.