Mailmen to Yad L'Achim: We Don't Want to Deliver Missionary Material
28/05/2015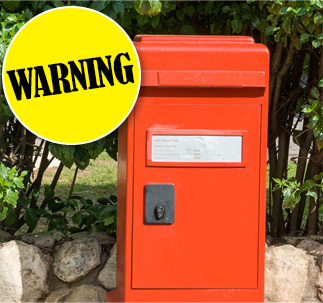 Religiously observant mailmen in Ashkelon are pleading with Yad L'Achim to intercede on their behalf so that they don't have to deliver missionary material to tens of thousands of homes. The mailmen had asked their employer, Israel Post, to be excused from the task – on the grounds that it offends their religious sensibilities – but their request fell on deaf ears.
Yad L'Achim sprang into action, appealing directly to the management of Israel Post to order that delivery of the offensive material, produced by a local Baptist cult, be immediately suspended. One of its legal advisers, Moshe Morgenstern, clarified that distribution of the flyers, in Hebrew and Russian, was a violation of the law banning attempts to entice minors to convert.
Morgenstern stressed that children, who arrive home from school before their parents and collect the mail, are the first to be exposed to the material.
In the wake of Israel Post's refusal to honor Yad L'Achim's request, the anti-missionary organized launched a counteroffensive, distributing flyers to the city's 35,000 households warning of the dangerous material in their mailboxes and calling on them to throw it out. The Yad L'Achim flyer urges resident to contact it with any questions.
Meanwhile, Israel Post told Israel Radio that the subject was "under investigation."
Yad L'Achim issued the following statement: "On the one hand, it is encouraging to see how the Jewish heart is awake, as seen by the initiative taken by the mailmen in contacting us, and in the many Ashkelon residents who were shocked to see missionary material in their mailboxes and immediately called us to express their pain.
"On the other hand, it hurts to see time and again how the Israeli authorities to turn a blind eye to the missionary programs that continue unabated."