Missionaries Ordered Severe Beating of Yad L'Achim Activists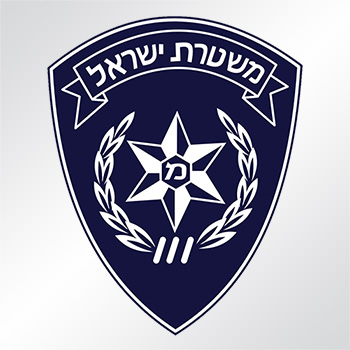 Yad L'Achim has filed a police complaint charging aggravated assault against missionaries in Jerusalem who ordered the brutal attack of some of its activists.
Teams of Yad L'Achim members circulate among missionary centers regularly to warn unknowing Jews as to what awaits them in these centers. This past Sunday, a team of three was dispatched to the biggest missionary congregation in Jerusalem, at the Mercaz Klal complex. They stood at the entrance and distributed educational material to Jews preparing to enter the place.
Joining the team this time was Binyamin Vulcan, Yad L'Achim's field coordinator. While distributing the anti-missionary material, some of the activists engaged those entering the congregation in conversation.
"Suddenly, security guards hired by the missionaries pounced on me and my friend Yisrael Bukspan and began to beat us, breaking my glasses," Vulcan recalled. "Just before I was thrown to the ground, I managed to pull out my cell phone and call the police. I began telling them that I and my friends were being beaten in Mercaz Klal, when the guards grabbed my phone and continued to deliver cruel, powerful blows."
To the credit of the police hotline, despite the fact that the call for help had been interrupted in mid-sentence, the dispatcher sent large forces, who arrived within minutes. The dispatcher also arranged for the arrival of an ambulance.
It later emerged that one of the senior missionaries had seen Yad L'Achim's activists talking to Jews in front of the congregation and called the guard company at Mercaz Klal demanding that they be removed immediately.
Only when the guards heard the police sirens drawing closer did they stop their beatings.
Magen David Adom paramedics evacuated Binyamin Vulcan, who absorbed most of the blows, to the emergency room at Shaare Zedek Hospital for continued treatment and tests. Thank G-d, it was found that no harm had been done to vital organs and he was released for seven days of home rest.
Yad L'Achim filed a complaint of aggravated assault at the police station at the Russian Compound. The organization expressed the hope that this time the complaint would be taken seriously, as opposed to earlier incidents when police closed the file after a few weeks on the grounds of "lack of public interest."
The time has come to take missionary violence seriously and put the spiritual corrupters on notice that their actions will no longer be tolerated, Yad L'Achim said in a statement.