Missionaries 'Steal' Official Jerusalem Logo, Again
30/12/2015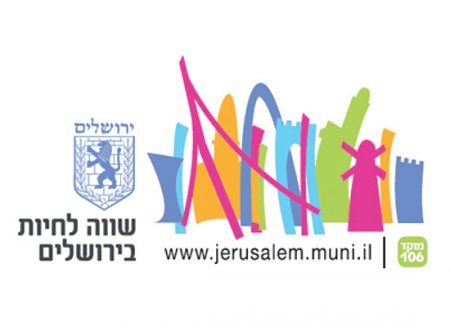 Jerusalem residents were outraged to discover that flyers being distributed on the streets of the capital by missionaries bore the official seal of the City of Jerusalem. They notified Yad L'Achim, which immediately turned to the municipality with a demand that legal action be taken to get the practice halted.
In a letter to city officials, Yad L'Achim stressed that the missionaries were using the official seal as a means of gaining legitimacy and deceiving Jews, who would trust their dubious material if it appeared to come from City Hall.
"In using the official seal, the missionaries are trying to entrap innocent Jews," Yad L'Achim explained. "Moreover, the missionaries are in violation of laws designed to protect the integrity of official symbols."
The municipality responded quickly and forcefully. Attorney Asher Amram, assistant to the city's legal adviser, fired off a letter to the missionaries responsible for the deceitful practice, demanding that they immediately desist from using the city's official logo.
"You are hereby ordered to cease distribution of the flyer in question and to completely abstain from using the city's symbol in any of your other materials in any form," the city said.
The letter detailed at length the legal clauses the missionaries had violated and stressed the severity of the matter.
This is not the first time Yad L'Achim has brought to the city's attention the missionaries' misuse of its symbol. Two years ago, when a similar incident took place, and Yad L'Achim complained, the city's legal adviser said that a police complain had been filed against the missionaries for "stealing" its symbol and using it in an unauthorized fashion.
"Once again the missionaries have shown that they will go to all lengths to ensnare innocent Jews and mislead them into converting out of their faith," Yad L'Achim said this week in a statement.
The counter-missionary organization clarified that it would use all legal measures at its disposal to continue thwarting the missionaries in their attempts to lead Jews astray. At the same time, Yad L'Achim called on the public to remain alert to missionary activities and to call its hotline immediately to report them.