Missionary Material Sent to State-Religious Schools Throughout Israel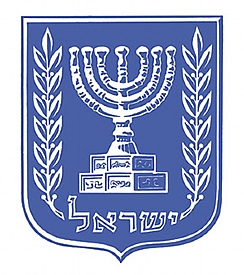 Tens of thousands of packages containing missionary material were sent recently to Rabbis, ritual slaughterers and public officials, as well as to dozens of elementary schools around Israel.Yad L'Achim headquarters in Bnei Brak was inundated with complaints. Particularly infuriating was that the material came together with copies of the "new testament," R"l.
Yad L'Achim headquarters launched a preemptive information campaign warning people of the spiritually destructive materials. Flyers headlined "The Greeks gathered against me" were distributed around the country, calling on those who had received the materials to destroy them immediately and, if necessary, to call Yad L'Achim's hotline with updates.
At the same time, efforts were made to block the materials' continued distribution. Attorney Moshe Morgenstern, representing Yad L'Achim, fired off an urgent letter to the attorney general apprising him of the scope of the phenomenon and the fact that it is in violation of the law banning missionary proselytizing among minors.
Meanwhile, Yad L'Achim learned of a memo sent by a supervisor in the state-religious system to the administrations and staffs of schools, which read in part: "Dear Friends, Chanukah Sameach. The attached picture shows a small package received in the mailbox at my office. It turns out that 'in those days at this time' is not just a slogan. Today, as well, they are trying to drive us away from our religion. In my view, we are talking about a violation of the law against distributing missionary materials to educational institutions."
The supervisor called on principals and educators to be on the alert. "It is worth devoting classroom time to the subject on the assumption that students may come into contact with these materials in different places, including in the social media," he wrote.
Yad L'Achim appealed to Education Minister Naftali Bennett to intervene. "In recent years we have sent dozens of requests and complaints to the police regarding crimes by missionary organizations in Israel," the counter-missionary organization wrote in a letter. "To our regret, the files have been closed and the requests ignored. It was a matter of time before the missionary organizations would understand that they are immune from prosecution .They are conducting themselves with brazen disregard for the law, in an effort to harm the state of the Jewish people.
"We ask that the director general of your ministry distribute a letter among principals with special instructions as to how to act in the event the material reaches their schools. In addition, we seek an urgent meeting in the Knesset Education Committee to examine the topic together with the relevant authorities."
On Tuesday, Yad L'Achim learned that the Education Ministry had filed a complaint with the police.
Yad L'Achim officials stressed that every effort would be made to block the continued distribution of the missionary material and expressed the "hope that just as the Maccabees defeated the Greeks, so it will be with us, in those days at this time."