Yad L'Achim Calls for Probe of Missionaries Who Infiltrated Security Conference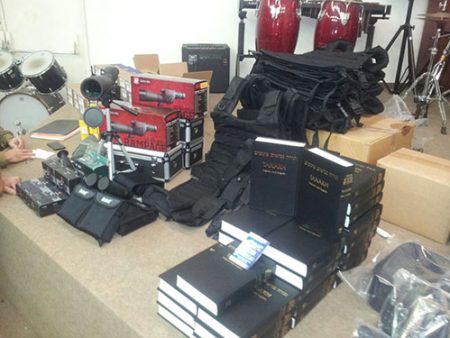 An attorney for Yad L'Achim, Moshe Morgenstern, sent an urgent letter to the justice minister and attorney general this week demanding an investigation into illegal missionary activity at a recent conference held for security officers of the Eshkol regional council.
The missionaries distributed binoculars, night-vision equipment, hiking boots, protective vests and other expensive equipment together with an innocent-looking Bible that included quotes from the "new testament."
In his letter, Morgenstern cited Clause No. 174A of the penal code that prohibits providing economic blandishments as a means of getting people to convert out of their religion.
"In fact, it has become clear that the benefits that were brought to the security officers masked an attempt to get them to convert… my client [Yad L'Achim] is asking that you thoroughly investigate this incident, and, at long last, mete out justice to these law-breakers."
A number of the security officers at the conference understood that there was a devious motive behind the "gifts" and stormed out in anger. They called Yad L'Achim for assistance.
Click here to view the letter from Yad L'Achim attorney Moshe Morgenstern to the justice minister and attorney general