Yad L'Achim Calls on Education Minister to Ban School Trips of Young Jewish Children to Churches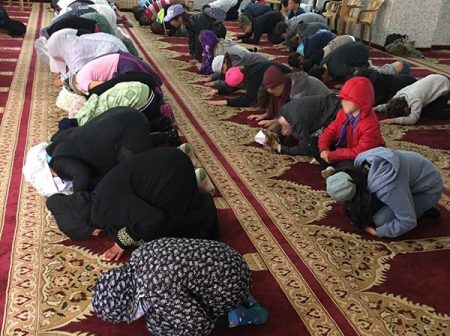 Yad L'Achim has been inundated with furious reactions from a public that is outraged at the news that Jewish children were taken on a school outing to a church to "prepare" them for Shavuos, the holiday of the giving of the Torah.
The scandalous visit was brought to light by MK Ayelet Nahmias-Verbin of the Zionist Camp party, who posted an enthusiastic report about a tour of fifth-grade students from the "Teva" school that she participated in as a parent of one of the children. The tour, of the St. Tabitha Church in Jaffa, included a discussion on Ruth, the Moabite, who abandoned idol worship and "happened" (in their words) to convert to Judaism.
Nahmias-Verbin described the visit to the church as "moving."
Yad L'Achim, which stands at the forefront of the battle against assimilation, responded with an urgent missive to Education Minister Naftali Bennet demanding that he ensure that such visits do not recur.
"There is no reason to belabor the severity of Jewish children at such a sensitive age (fifth grade!) being brought to a church on the eve of Shavuos and being exposed to clear Christian preaching," Yad L'Achim wrote in a letter. "It would be interesting to know whether these precious Jewish children were also brought to a shul on the eve of Shavuos and whether they were shown what a sefer Torah is!"
The sharply worded letter demanded that the minister "be so kind as to instruct the educational system – in all its shades – not to arrange meetings between children of one religion and representatives of a different one."
Rabbi Shmuel Lifschitz, one of the heads of Yad L'Achim, expressed his deep concern over the issue. "You have to look reality in the eye," he said. "We are witness in Israel to a confused Jewish identity and to assimilation. At Yad L'Achim we see the effects of this every day. There is no doubt that such a breaking of all boundaries, when young, sensitive children are taken to a church to hear a sermon, is diametrically opposed to vital Jewish interests. We expect the Education Ministry to stand up for Jewish principles with pride and resolve."
At press time, no response had been received from the education minister.