Yad L'Achim Fighting to Block Establishment of Huge Missionary Center at Kinneret
16/05/2017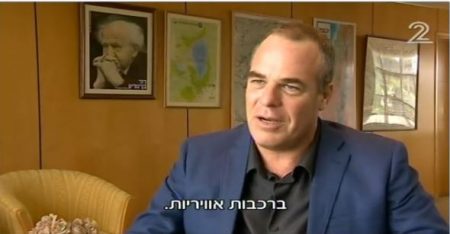 The well-known Nigerian pastor and televangelist T. B. Joshua visited Israel last month intending to move his world center in Nigeria to the shores of the Kinneret.
According to the head of the Jordan Valley Council, Idan Greenbaum, the priest, listed by Forbes magazine as Nigeria's third richest pastor, isn't short on cash and intends to airlift to Israel believers from around the world.
To grasp the enormity of the danger it's enough to cite figures by the Nigerian Immigration Service showing that 60 percent of foreign travelers to Nigeria are bound for his center to "exorcise spirits." It is also known that the government of Nigeria met in emergency session when the pastor's intention to move to Israel became known and called on him to reconsider, since his center is the country's biggest tourism attraction and a major source of revenue.
According to the plan, at the first stage, the pastor will rent several facilities in the communities of Ein Gev and Beit Gavriel which are situated to the south of the Kinneret. At the second stage, it will buy or build a large structure on the banks of the Kinneret. During his visit last month, the pastor examined a number of possible sites.
The media in Israel reported that already during his visit to Israel last month, many Jews approached him for healing and miracles, R"l.
Yad L'Achim was stunned to learn of the dangerous plan and immediately fired off an urgent letter to ministers and public figures.
The letter clarified that "this priest is awash in vast resources, many hundreds of thousands of Christians flock to him and there is no doubt that his creating a base of operations in Israel as one who brings, as it were, 'healing and miracles and wonders,' will bring a wave of Jews flocking to him, and thus create, chalilah, a broad base of missionary activity."
Yad L'Achim concluded its letter with a request that the government not grant entry visas to this dangerous pastor.
It also expressed astonishment that an organization that is identified as chareidi, and its leader, are actually helping the priest move to Israel and in so doing creating a chillul Hashem, paving the way for idol worship and massive spiritual shemad.