Yad L'Achim Foils Mass Missionary Event in Caesarea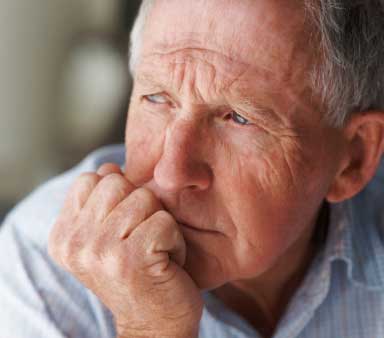 It was an unforgettable sight: Thousands of Jews walked out of the Caesarea Amphitheater this past Shabbos when they realized they had been hoodwinked into attending a missionary event, as Yad L'Achim had warned.
"That sight will remain engraved in our hearts forever," said one Yad L'Achim activist. "To see thousands of people suddenly awaken to their Jewish identity and march out – during the month of Elul – was absolutely amazing."
The story began last week, when Yad L'Achim learned that thousands of Jews, including the elderly and Holocaust survivors, were being offered highly subsidized "sightseeing" tours as a means of luring them to what missionary organizers were calling "the largest evangelical assembly in 2,000 years."
The organizers were dispatching dozens of buses to cities across southern Israel to pick up mostly elderly Jews for a day of sightseeing that was to wind up at the Caesarea Amphitheater for a concert. All for a mere NIS 20.
On learning that the concert was a cover for Christian preaching by leading missionaries, Yad L'Achim set up a special campaign headquarters to get the word out. Flyers in Hebrew and Russian were plastered all over Ashdod, Ashkelon, Arad, Rishon LeZion and Bnei Ayish, warning residents to stay away from the innocent-sounding trip.
On Shabbos morning, dozens of Yad L'Achim activists joined by hundreds of volunteers, including avreichim, spread out at collection points in Ashdod, Arad, Ashkelon and many other spots to try and convince people not to board the buses. (Thanks to the warm, personal contact with Yad L'Achim, many of those who decided not to board the buses agreed to attend Shabbos-morning tefillos at shuls frequented by Russian immigrants.)
Meanwhile, Yad L'Achim's field coordinator, Rabbi Binyamin Vulcan, took up a position at Kibbutz Sdot Yam, at the southern border of Caesarea. Together with a group of kibbutz residents, who have become stronger religiously, he marched by foot to the amphitheater.
Many of those who failed to heed Yad L'Achim's warning, and ended up at the event, realized their mistake on hearing the preachers begin their talk. In an incredible display of loyalty to their Judaism, two thirds of the participants made their way to the exits.
As they emerged from the amphitheater, they were cheered on by Yad L'Achim activists.
Yad L'Achim officials note that the partial success in dissuading people from attending the event met with opposition by local police in the south who seized flyers exposing the missionaries from Rabbi Vulcan.
Yad L'Achim, which was assisted in this campaign by communities of Russian-immigrant Jews and Chabad activists who work closely with the immigrants, is calling on all such groups to work together to prevent further attempts by missionaries to lure Russian Jews, who are seen as particularly vulnerable due to their relative isolation.
Yad L'Achim is already organizing an urgent meeting of all activists to discuss the situation of Russian immigrants around the country.