Yad L'Achim Praises Vatican Decision on Jews, But Says it Won't Influence Most Missionaries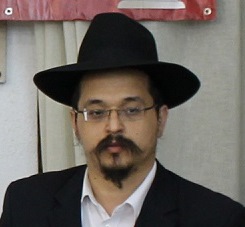 In a welcome development, the Vatican last week issued an official document stating that Catholics should not undertake organized efforts to convert Jews.
The document, released on Dec. 10 by the Vatican's Commission for Inter-Religious Relations, means that the Catholic church will not support any missionary organization acting to convert Jews.
Harav Shmuel Lifschitz, one of the leaders of Yad L'Achim, welcomed the decision – issued on the 50th anniversary of the groundbreaking "Nostra Aetate" document on Catholic-Jewish relations – but noted that it is only binding on Catholics, who in recent decades have not officially engaged in missionary activities among Jews. "As long as the Protestants, who are the dominant force in missionary activity in Israel, continue to inject millions of dollars in their efforts to convert Jews, the missionary activity won't stop," he said.
Rav Lifschitz added that the Jewish people still has a "not inconsiderable account to settle with the Catholic church." He was referring to well-founded rumors that the church has lists of thousands of Jewish children who were deposited for safekeeping with convents during the Holocaust. These children were not returned to the Jewish people at the end of the war. Lists of children's names are said to be hidden in the basement of the church, but the Vatican has refused to release them.
It should be noted that already a year and a half ago, during the pope's visit to Israel, Yad L'Achim sent him an official letter asking that he call for an end to missionary activity among Jews.
The letter, hand-delivered to the Vatican's official representative in Israel, said in part: "Yad L'Achim expresses a heart-felt plea that you use your position as head of the largest Christian denomination in the world, the Catholic church, which opposes missionary activity, to call for a ban of such activity among members of all faiths."